Bài hát:
Colors (Remastered 2004)
Thể loại: Nhạc Nhật
Ca sĩ thể hiện: Utada Hikaru
Nghe nhạc: Click nghe nhạc mp3
Lời bài hát
Miraa ga utsushidasu maboroshi wo
Ki ni shinagara itsu no mani ka sokudo
Ageteru no sa

Doko e itte mo ii to iwareru to
Hanpa na ganbou ni wa hyoushiki mo zenbu
Haiiro da

Honoo no yurameki,
Koyoi mo yume wo egaku
Anata no fudesaki,
Kawaite imasen ka

Aoi sora ga mienu nara aoi kasa hirogete
Ii ja nai ka, kyanbasu wa kimi no mono
Shiroi hata wa akirameta toki ni dake kazasu no
Ima wa makka ni,
Sasou tougyuushi no you ni

Karaa mo iro aseru keikoutou no moto
Shirokuro no chesuboodo no ue de kimi ni
Deatta

Bokura wa hitotoki mayoi nagara yorisotte
Arekara hitotsuki oboete imasu ka

Orenji iro no yuuhi wo tonari de miteru dake de
Yokatta no ni na,
'Kuchi wa wazawai no moto'
Kuroi fuku wa shisha ni inoru
Toki ni dake kiru no
Wazato makka ni noko *a ruuju no ato

Mou jibun ni wa yume no
Nai e shika egakenai to iu nara
Nuritsubu *e yo,
Kyanbasu wo nando demo
Shiroi hata wa akirameta toki ni
Dake kazasu no
Ima no watashi wa anata no shiranai iro

*_English Translation_*

While worrying about the illusion
Reflected in the mirror,
Everything speeds up without notice

When they say I'm free to go wherever,
The guides for my incomplete desire
All turn grey.

The swaying flames
Are painting my dreams tonight
The tip of your brush
Isn't dried up yet?

If you can't see a blue sky, open up your blue umbrella.
Isn't that great? The canvas is yours.
A white flag is only raised when one has given up.
But now let it be crimson
Like the beckoning matador.

Under the discoloring florescent light
On the black and white of a chessboard
We met by chance

There was a time when we'd lost our way and held each other close
It's been a month since then. Do you remember?

I would have been happy just to have watched
The orange sunset next to you.
But the mouth (words) is the origin of catastrophe
Black clothes are only worn when
Praying for the deceased.
The mark of rouge leaves behind deep red purposely.

If you say you can only paint
Dreamless pictures
How many times must
I paint over the canvas?
A white flag is only raised
When you've given up
I'm a color you don't know now.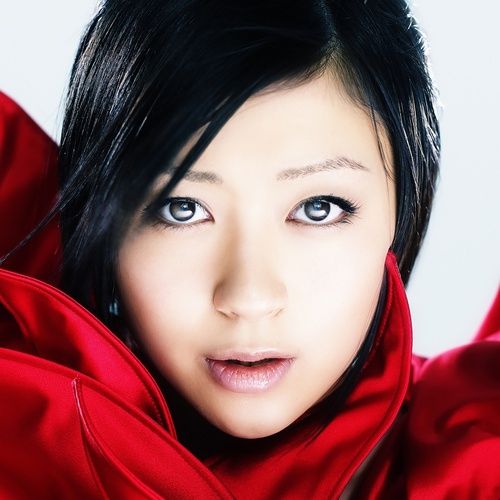 Lời bài hát cùng thể loại Nhạc Nhật